Explore a Quick Way of How
Our AdBanao Works
Events
Stay up-to-date with month-wise events and festivals! Get notified and never miss out on any celebration with our event alert service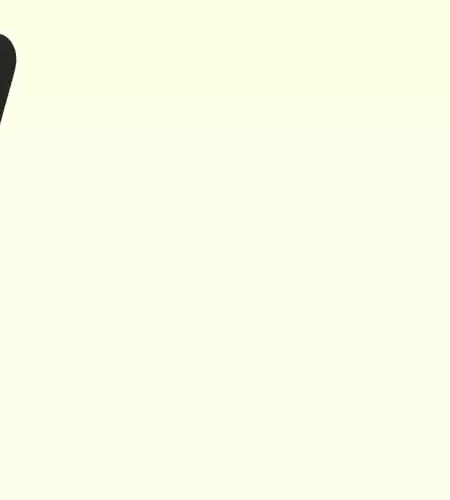 Still Doing Networking with Paper Business Cards?
Replace paper business cards and go digital with AdBanao.
Choose from 22+ templates for your digital business card.
Stay up-to-date, save the environment, and easily share your card in PDF.
Boost your brand value with AdBanao's digital business cards.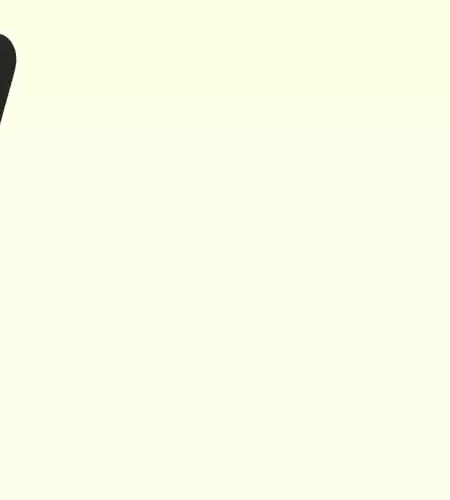 Do You Want To Create Your Own Stunning Animation Videos In Minutes?
Choose from a variety of templates, characters, backgrounds, and music.
Make videos for any occasion: business, social media, product ads, and more.
Download the app, edit, preview, and share your videos instantly.
Take your videos to the next level with AdBanao App.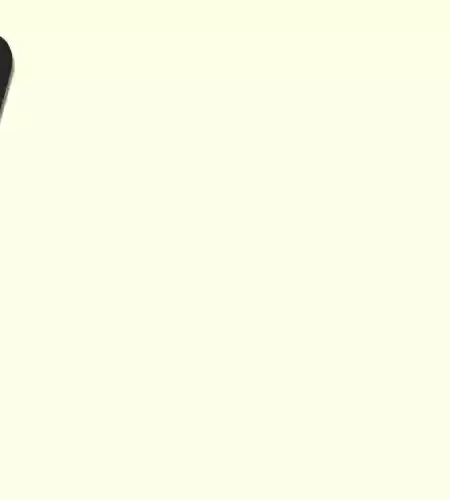 Screenshot Gallery
Experience it all in vivid detail: Explore our Multiple Features, discover enticing product ads, express yourself with WhatsApp stickers, GIF's and much more.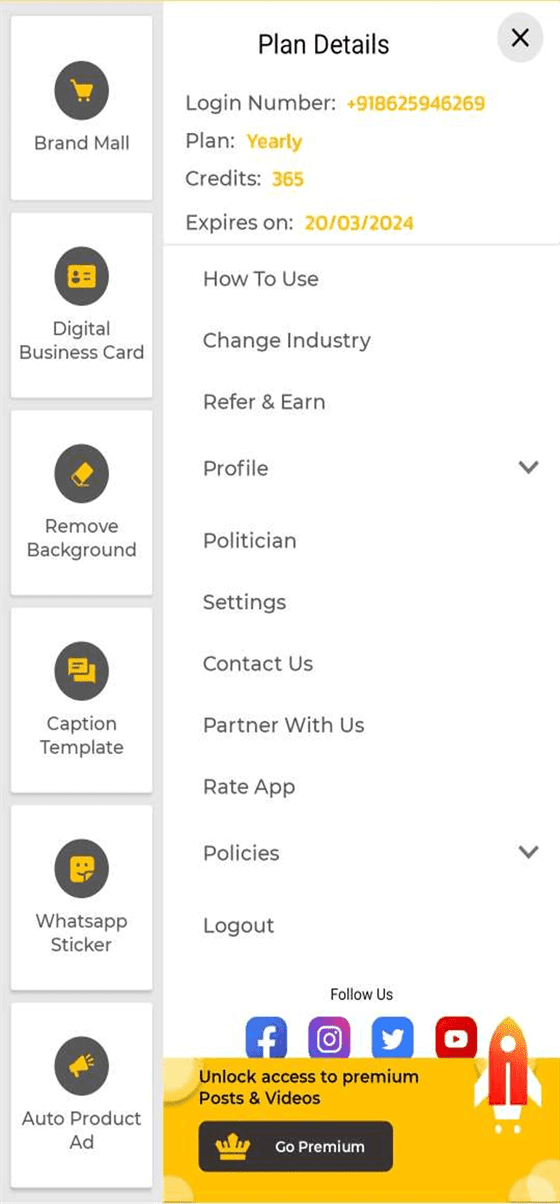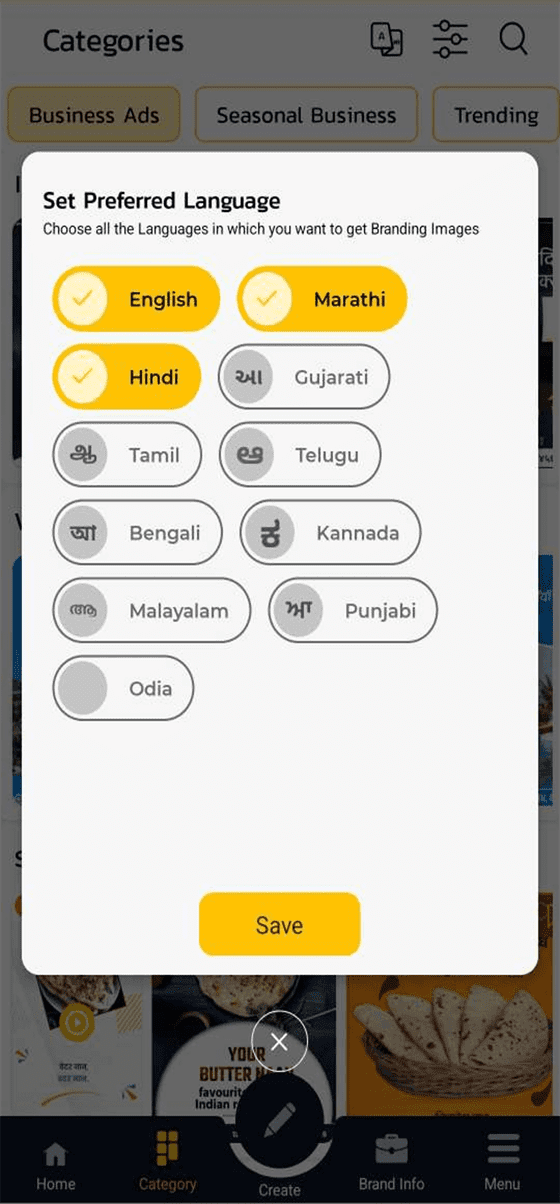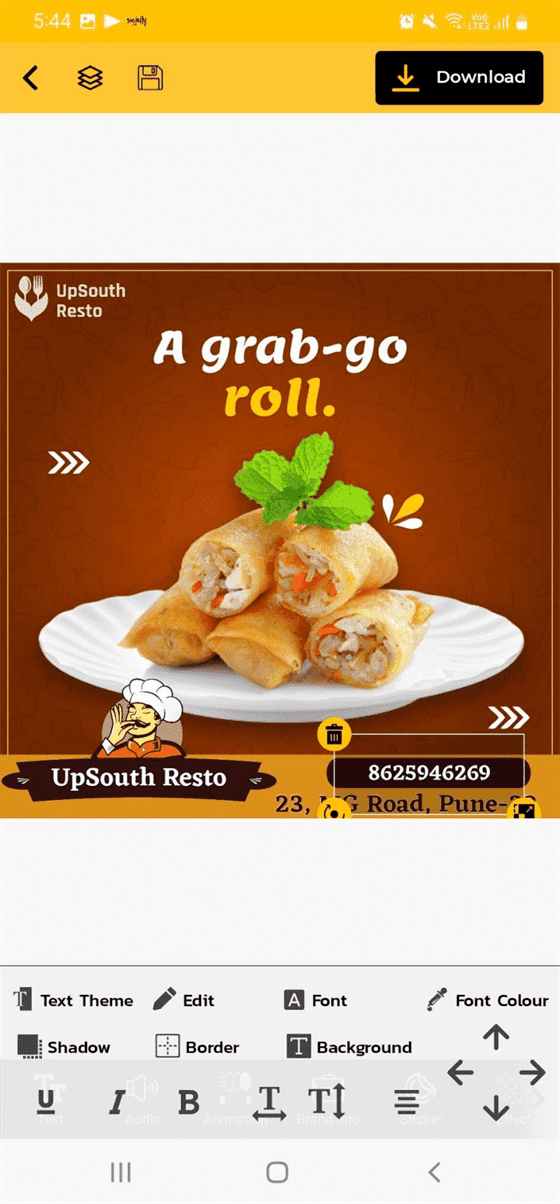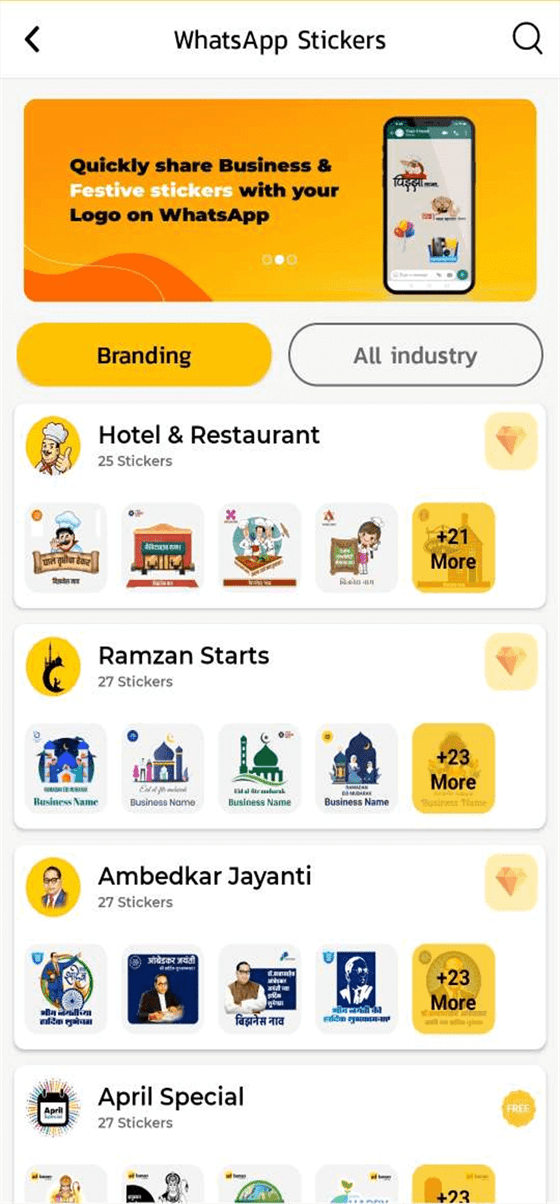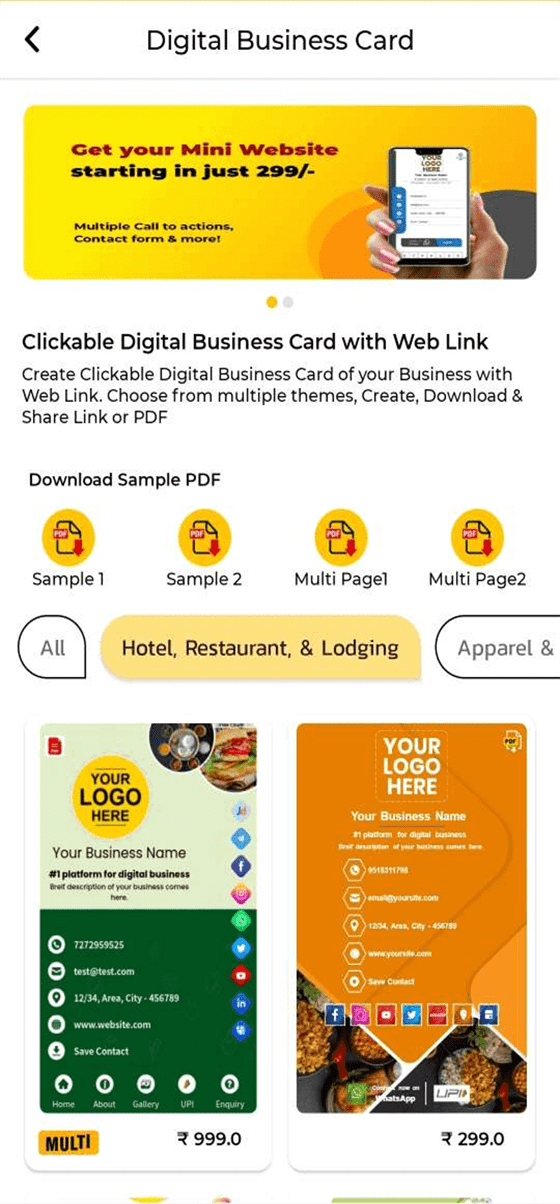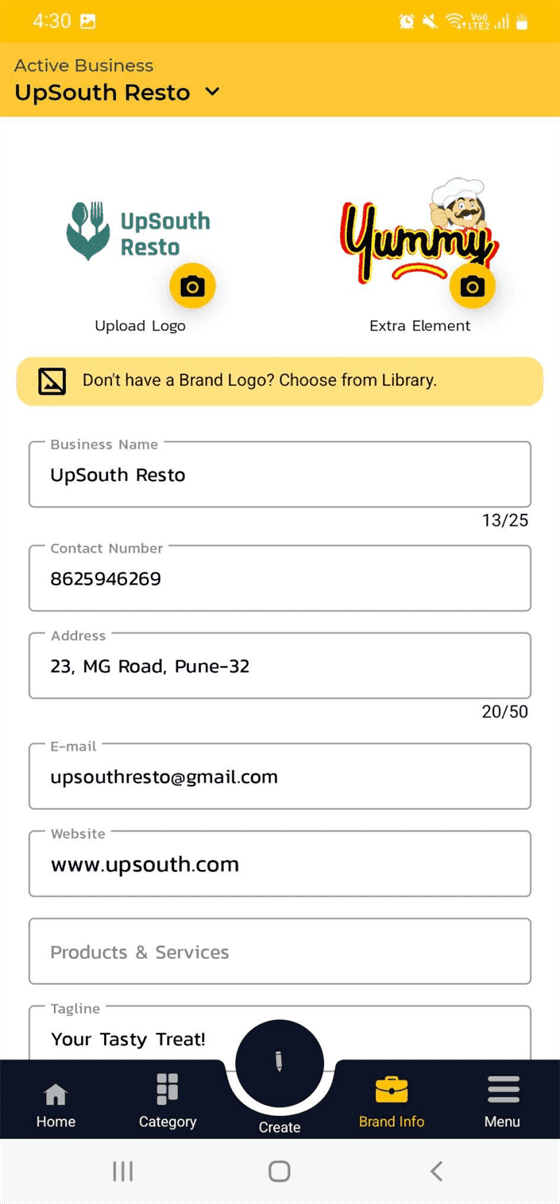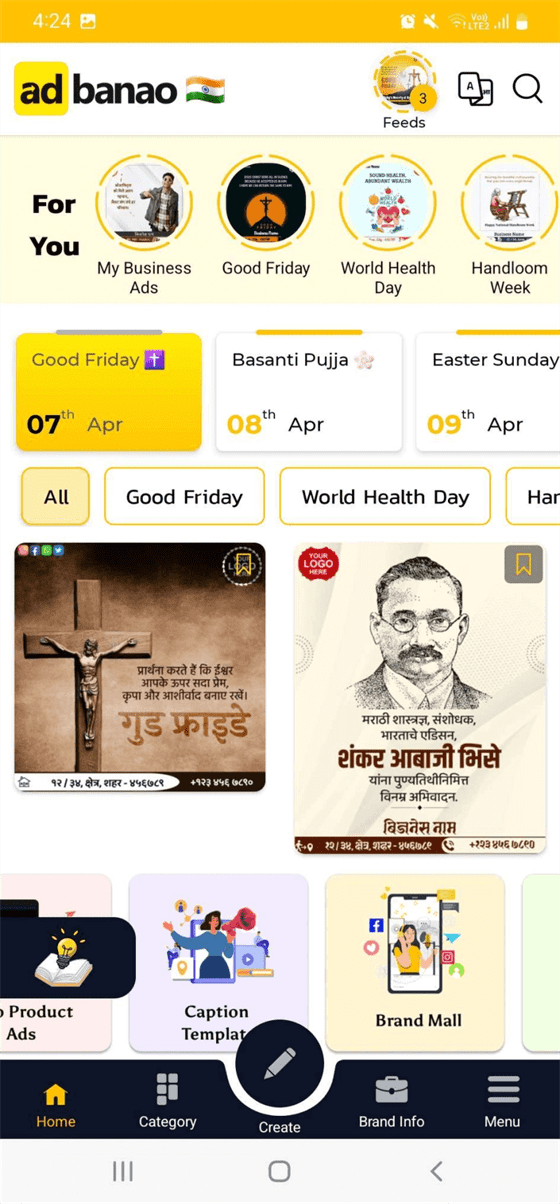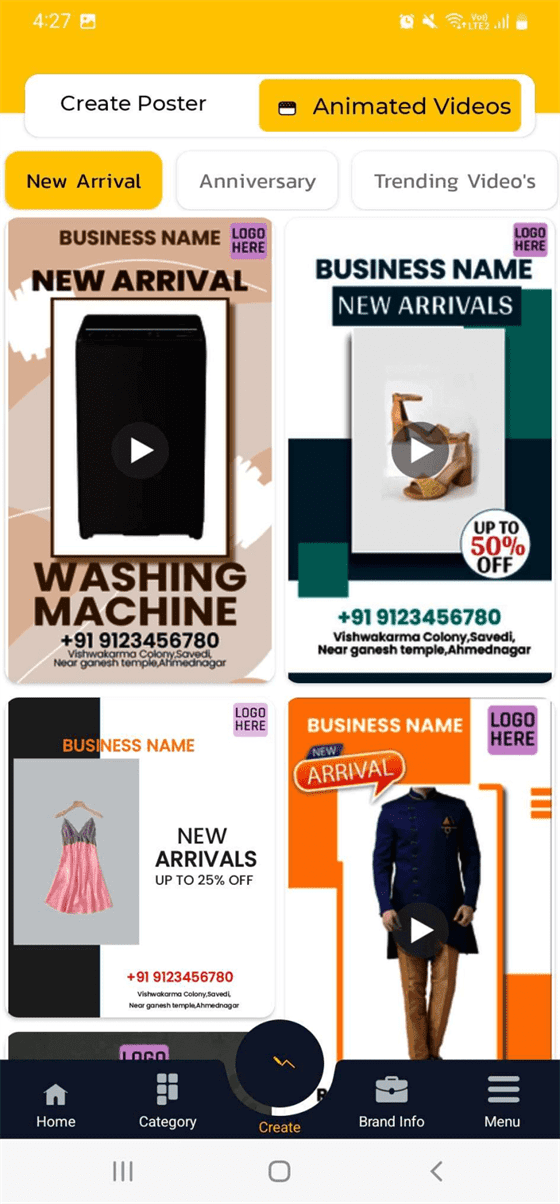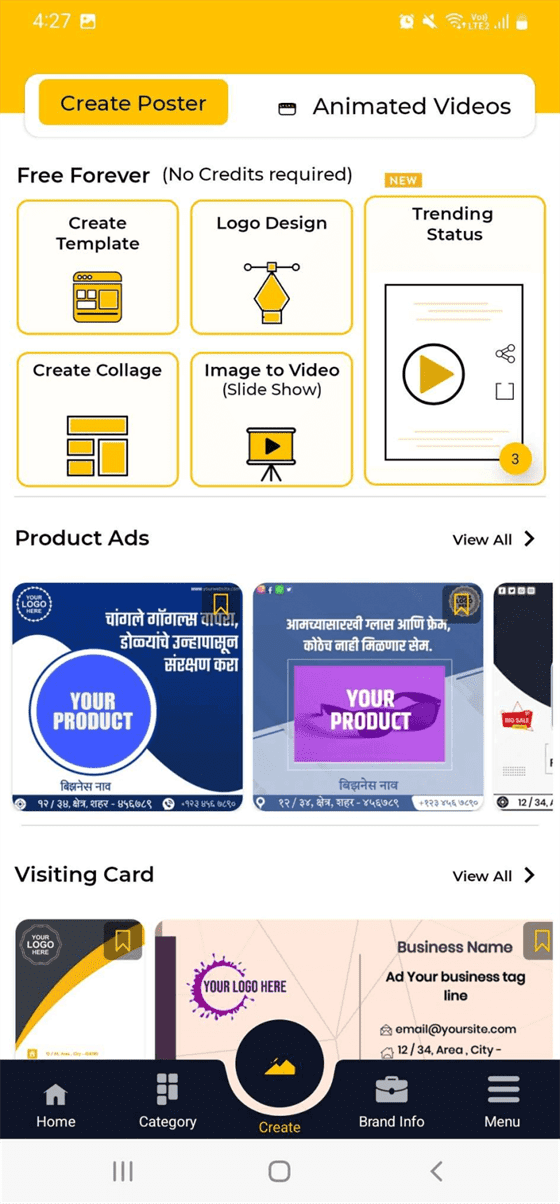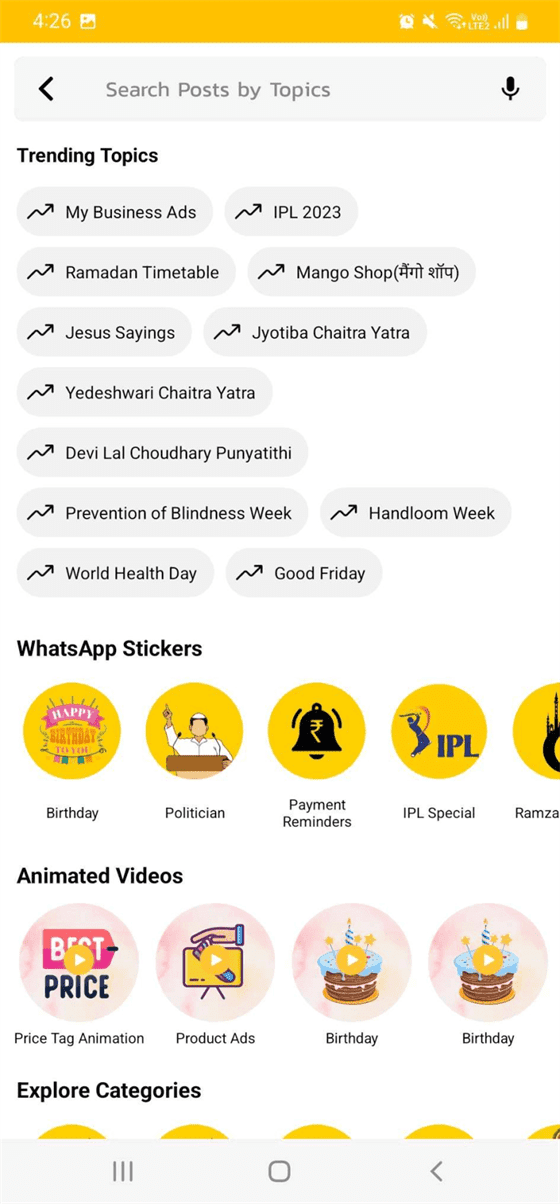 Choose Your Template
Go to AdBanao Poster Maker and select a poster template.
Customize Template
Customize your poster layout with text, match brand colors, add icons and design elements, and more.
Download & Share
Share to social media directly or download as a PDF for best print quality.
Quick & Easy Process With Best Features
Stay organized, network like a pro, and make a lasting impression with our digital tools - from customizable calendars and interactive digital business cards, to catchy audio jingles and easy-to-use background removal and many more
365 Days Calender
Business owners who call and/or meet prospects personally to get business.
150+ Business Categories
AdBanao App provides industry-wise creatives, poster for more than 150+ business categories.
Automatic Brand Placement
With this feature, your brand logo, business name, and contact details will place automatically in your creative
1 Click Background Removal
With Background remover, you can remove the background of any object or product for doing product branding or highlighting the specific object on the poster
Digital Business Card
Easily share your details with other users directly or through their email if they don't have the same app
Readymade Audio Jingles
Play background music, audio jingles and custom audio in your videos, posters and banners with audio library.
Create Custom Audio with Text to speech
This helps you to make background custom audio for your creative, you just need to insert the text paragraph
Multilingual Content
You don't need any translator because AdBanao provides you readymade contents in different languages such as Hindi, Marathi, Gujarati, English etc.

Hear our customers speak
Proud to say, "We are making every Businesses, Aatmanirbhar in their Branding Journey!"
How We Compare Our Pricing
Unlock the power of our platform with affordable simplicity for your needs. Upgrade to unleash your potential and experience limitless possibilities
What you will get ? (Features)
Validity
Images & Video Credits
Frames
WhatsApp Stickers
Remove Bg Credits
Multi Page DBC
Audio Jingles
Desktop Version Access
Free Logos
Social Media Captions
Dedicated Support
Free Start Plan
(5 Images & Remove bg Credits )
05 days
05
Basic Frames
Free Unlimited
05
Limited
Free Plan
Business Special
(Unlimited Images & Videos Credits)
15 Months
Unlimited
70
100
Multipage
Unlimited
Unlimited
RECOMMENDED
Brand Booster
(Unlimited Images & Videos)
1 Year
Unlimited
50
50
Single Page
Unlimited
Unlimited
Yearly Limited
(360 Images & Videos)
1 Year
365
30
25
Unlimited
Unlimited
Quarterly Plan
(90 Images & Videos)
3 Months
90
10
25
Unlimited
Unlimited
Monthly Limited
(30 Images)
1 Months
30
Limited
Limited
10
Because Number Speaks itself !
Testimonials What Clients Say
Real stories, real results - discover why our happy customers keep coming back. Hear what they have to say and experience our service through their words.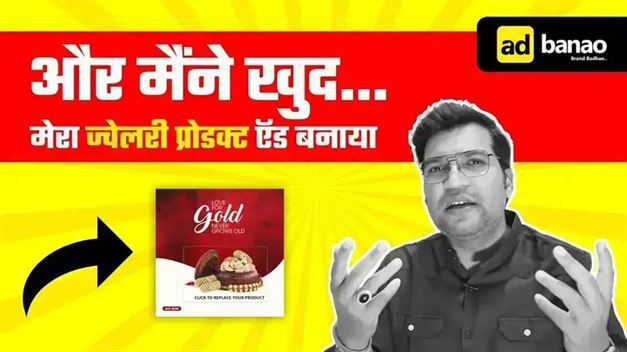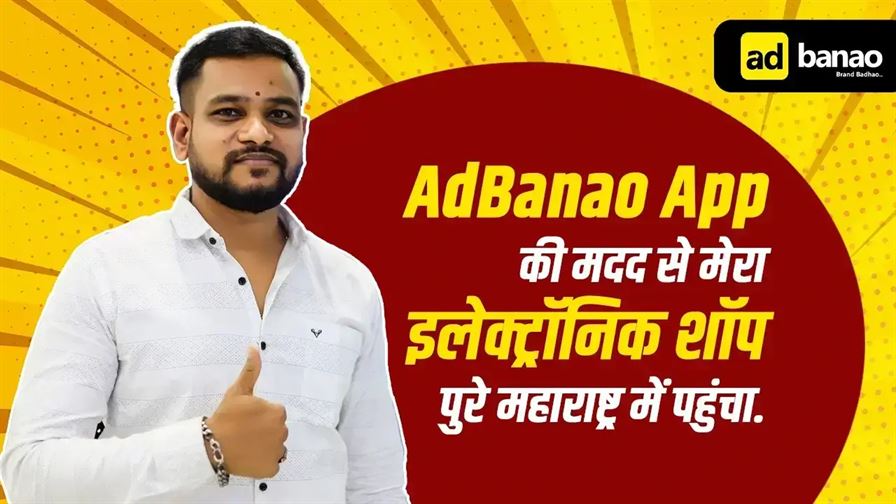 Shreya Electronics
Pune (New Sangvi)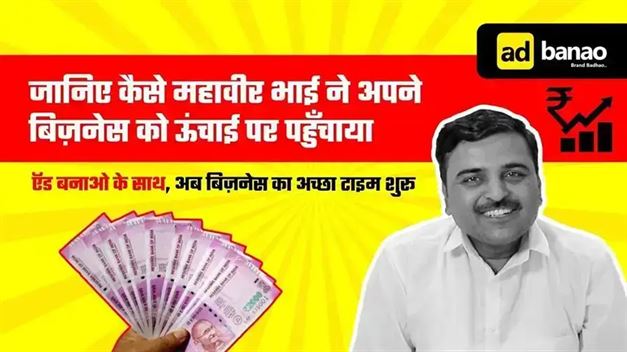 Apparel & Clothing
Bhingar(Ahmednagar)
Beauty, Cosmetic & Personal Care
Ahmednagar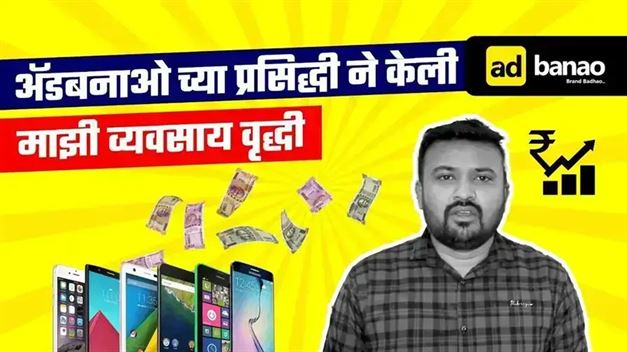 Mobile & Accessories
Parner(Maharashtra)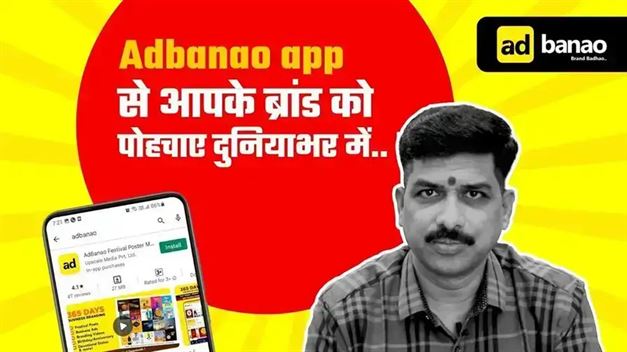 Electrical, Electronics, Appliances
Kedgaon(MH)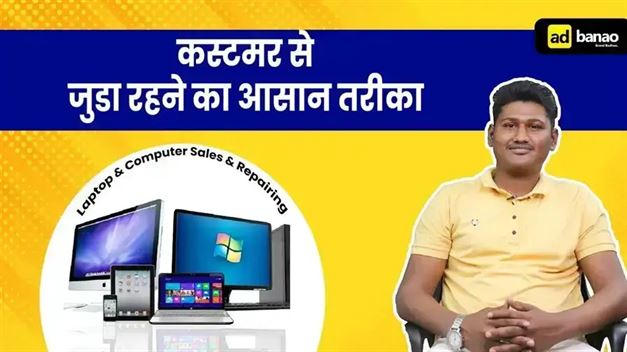 Electricals, Electronics & Appliances
Ahmednagar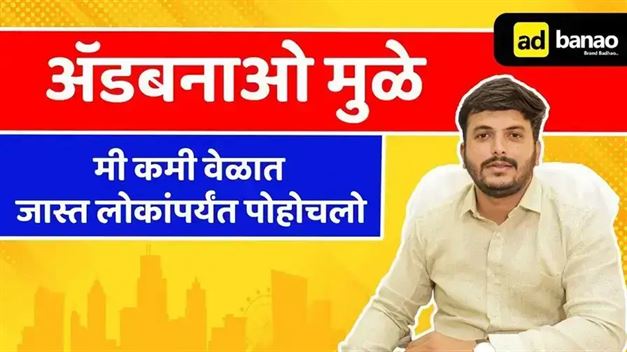 Real Estate
Ahemadnagar, Pune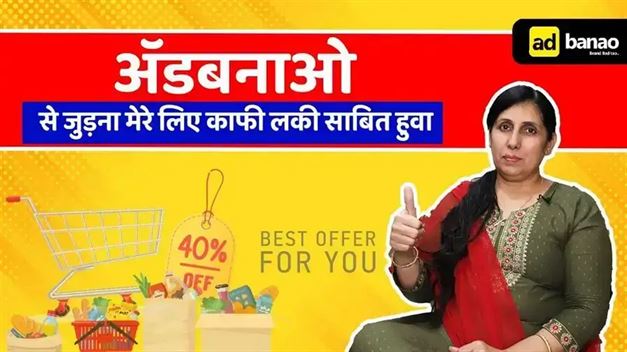 Supermarket & Grocery Store
Savedi(Maharashtra)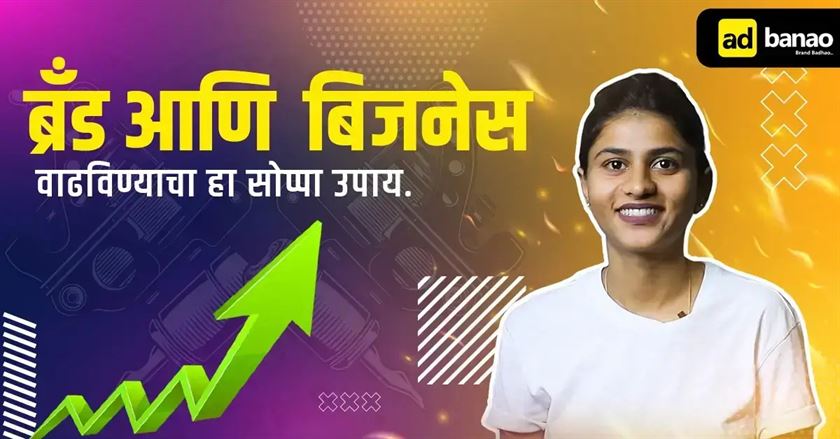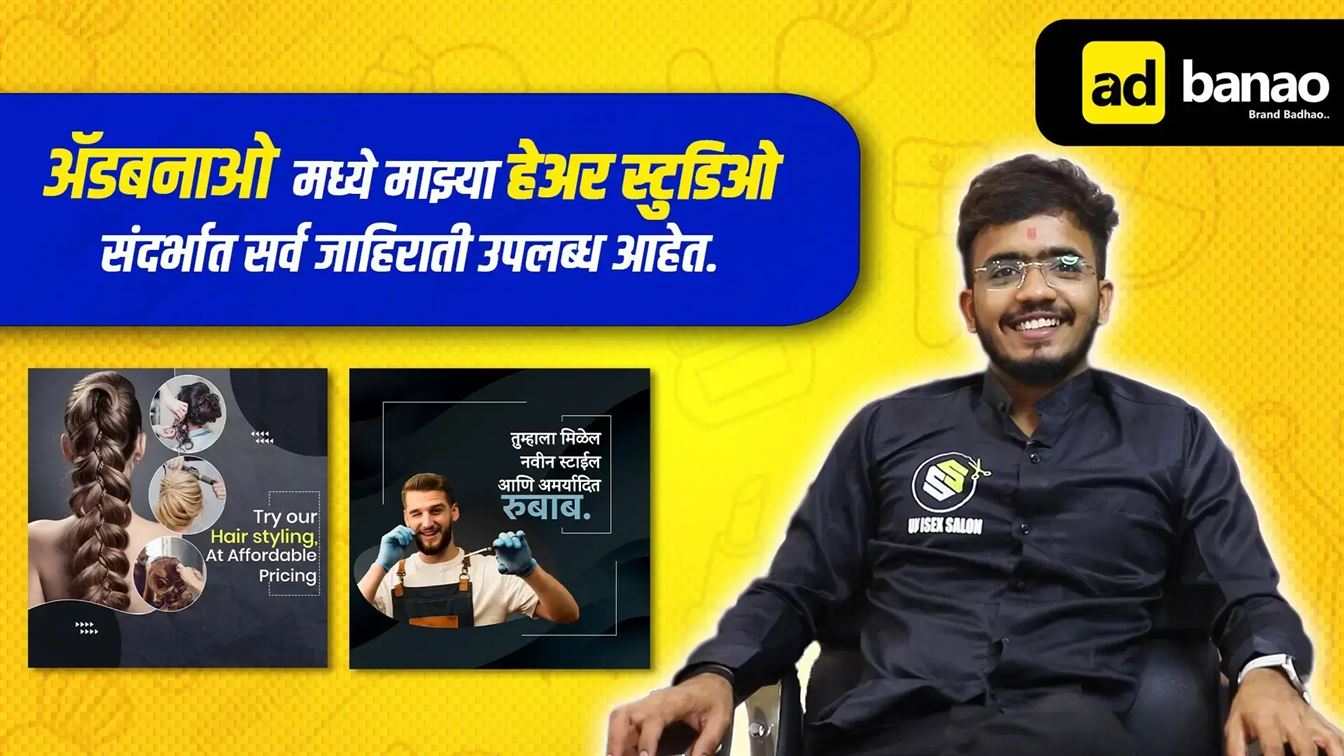 SS Hair Studio
Ahmednagar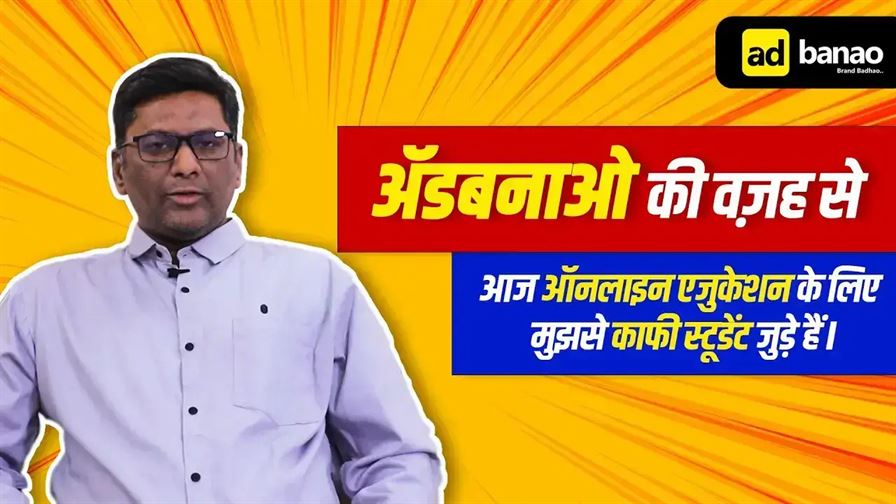 Vivekanand Spoken English
Pune
As Featured In Media & Awards
Breaking barriers and making headlines: Our award-winning work is capturing the attention of media outlets worldwide. Join us on our journey to success.